---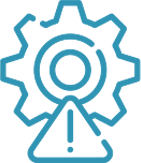 Risk Management
Use the best Financial Information Solutions and advanced analytics to manage your company's Financial Risk and reduce your credit risk.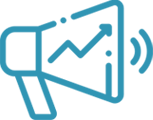 Marketing & Sales
Maximize growth and build your relationship with customers. Our cutting edge tools will help you accelerate your sales processes from end to end.

Improve Procurement
Activate data insights and benefit from a suite of solutions that will help your company to have more efficient, transparent and reliable procurement processes.

Compliance
Stay in line with regulatory requirements and understand who you're doing business with and improve performance.
Adopt a data-driven approach to business decision making, using reliable, up-to-date data and analytics to generate actionable insights leading to enhanced business performance, delivering world-class solutions that leverage data and insights to help improve business performance.
Easily verify the identity of your company by including a stamp on your website as well as in other business documents as e-mails and electronic invoices.
Learn More
D&B's Latest Feat – Is Your Business Capitalizing On It?
Businesses of all shapes and sizes utilize our data to optimize their operations, enhance profit, lower cost, and achieve economies of scale. Research suggests that companies that implement a data-driven strategy grow by around 30% annually.
Read More
Supply chain in the AI age
AI is revolutionizing supply chains with data-driven optimization, predictive analytics, and automation. Real-time monitoring and collaboration between humans and AI enhance efficiency and reduce costs.
Read More
Ambitious organizations across the region trust Dun & Bradstreet South Asia Middle East Africa.
OF FORTUNE 500 AS CUSTOMERS
MILLION BUSINESS LINKAGES
MILLION DAILY DATA UPDATES
MILLION COMPANIES WORLDWIDE
Accelerate Growth & Improve Performance
Dun & Bradstreet helps adopt a data-driven approach to business decision making, using reliable and actionable insights for enhanced business performance.